AN INSIDE LOOK
WHAT WILL IT DO
Using a combination of Thermal Energy and Vacuum Therapy technology, we target and burn stubborn fat cells while increasing blood circulation. Thermal energy loosens up the fat cells while vacuum therapy breaks down the fat for easy drainage through your lymphatic system.
Using advanced dual tech to eliminate fat and detoxify your body, this machine targets specific areas that hold on to stubborn fat. Regular treatments will give you the natural appearance you have always strived for, giving your self-esteem a boost.
TREATMENT FOCUSES
• Burn excess fat
• Tighten and firm the skin
• Reduce cellulite appearance
• Increase collagen production
• Improve digestive system
• Stimulate lymphatic drainage
If you want to
• Shape your body
• Reduce excess fat
• Contour your body
• Flaunt your curves
• Improve skin tone
• Remove toxins
Are you experiencing these issues?

No Visible Results
You are frustrated that spot-toning exercise doesn't change your body

Unmatched Expectations
You are upset that your body is not in sync with your ideal vision

Extra Expenses
You are tired from having to wear uncomfortable and expensive shape wear

Strict Diet
You are restricted from eating certain food because it may lead to weight gain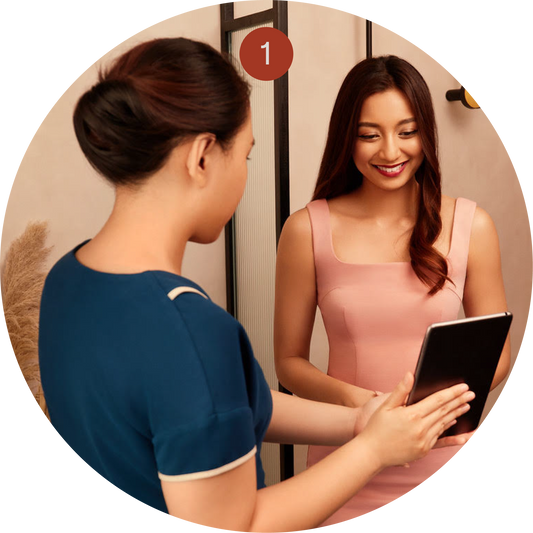 Tell us your body goals
Book a session with us and talk to our body specialists about your body goals. From body sculpting to fat loss, we apply our expertise to help you achieve your goals.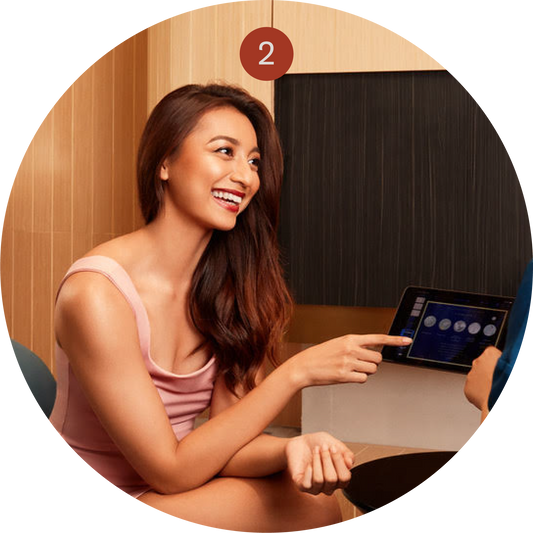 We curate a program for you
Our body specialists will take account of your current state and customise an individual holistic program to help you achieve your body goals in a realistic amount of time.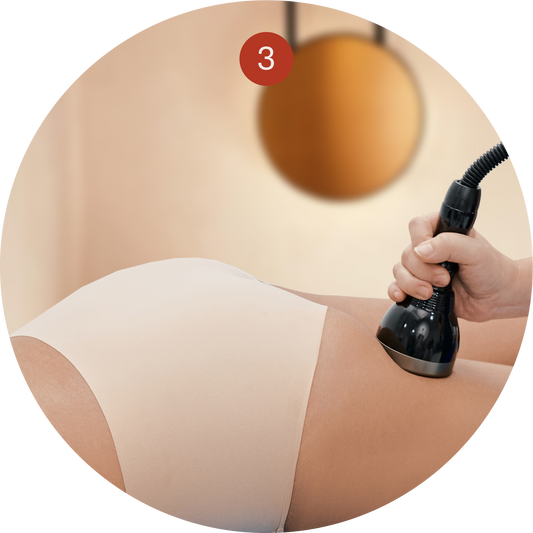 You start your journey
Your program will include consistent treatment sessions, healthy food suggestions, lifestyle advice, organic supplements and support for you to see visible results.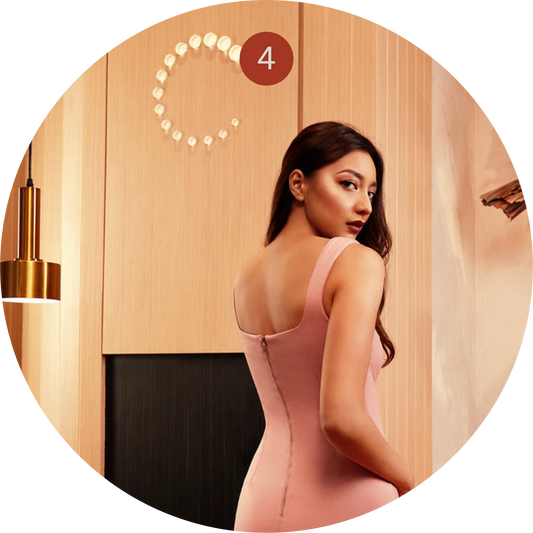 Achieve your body goals
With 360 Curve+, you will begin to see your body shape come through and look slimmer overall as weeks pass, bringing you closer to your body goals.
360 Curve+ Slim Fit Experience
We guarantee our treatments are safe, non-invasive, use no drugs, cause no side effects, have no downtime, and produce little to no pain.

Our machines are certified and our body specialists are trained to handle the treatments with expertise.

Tell us your goals, your body is safe with us.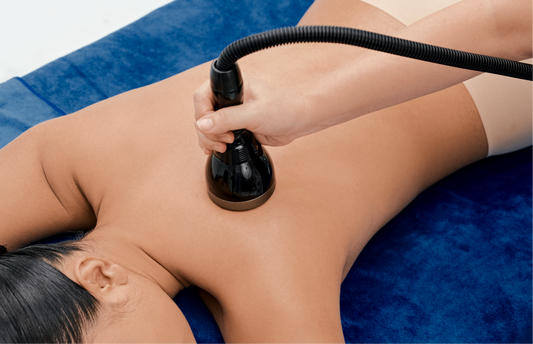 Before the treatment, we'll apply Detox Essential Oil as you lay comfortably on the bed. This oil is applied throughout your body to aid in total topical detoxification.
Next, the machine is used to break down stubborn fat cells and easily flush them down through the lymphatic system.
As you go through consistent sessions, your curves will be more prominent. The entire session will last about 30 minutes. It's a quick and goal-driven process.
Targeted Areas
No area is too stubborn for our 360 Curve+ Slim Fit Treatment

Escape To Our Retreat
Treat yourself to a lovely day at Curvena and try out the new 360 Curve+ Slim Fit Treatment
What will I feel during the treatment? Does it hurt?

You may feel warm from the thermal energy generated by the machine and may experience temporary mild swelling, redness or bruises due to the machine suction and lymphatic drainage massage done during the treatment. The therapist will adjust the pressure to your comfort and liking.
Can 360 Curve+ Slim Fit treat cellulite?

Yes, this treatment burns stubborn fats, re-shapes and contours targeted body areas and stimulates the production of collagen to tighten the skin, enhance skin elasticity and ultimately, reduce the appearance of cellulite.
What's the difference between 360 Curve and 360 Curve+ Slim Fit?

360 Curve+ Slim Fit is the enhanced version that introduces thermal energy to speed up the fat burn in stubborn areas such as the tummy, thighs, arms and back.
Who will benefit from this treatment?

Curve 360+ is suitable for you if you experience the following:

- Postpartum - to treat cellulite, loose skin and stubborn fats after pregnancy
- Menopause - you experience hormonal changes, body aches and lifestyle changes due to age
- Slower metabolism - aging slows down fat burn and digestion, and the body tends to store stubborn fats
- Body shape imbalance - 360 Curve+ offers targeted fat loss and sculpting to achieve curves
- Water retention - cannot be reduced through exercise alone, you will need lymphatic massages
- Genetics - difficult to lose fats even through diet and exercise
What areas of the body can 360 Curve+ Slim Fit treat?

360 Curve+ Slim Fit is great for the following areas:

- Thigh
- Tummy
- Back
- Arms
- Buttock
- Shoulder
How many First Trial Promo can I purchase for Curvena?

As a first-time Curvena customer, you are entitled to only ONE (1) First Trial Promo across all treatments.
What will happen if I accidentally purchased more than ONE (1) First Trial Promo treatment?

Worry not, you may give the First Trial Promo to someone else. Bear in mind that we cannot refund you as you have already been informed of the terms and conditions prior.
For targeted body shaping

For detoxification and relaxation